Thao Wessuwan 7 Gesture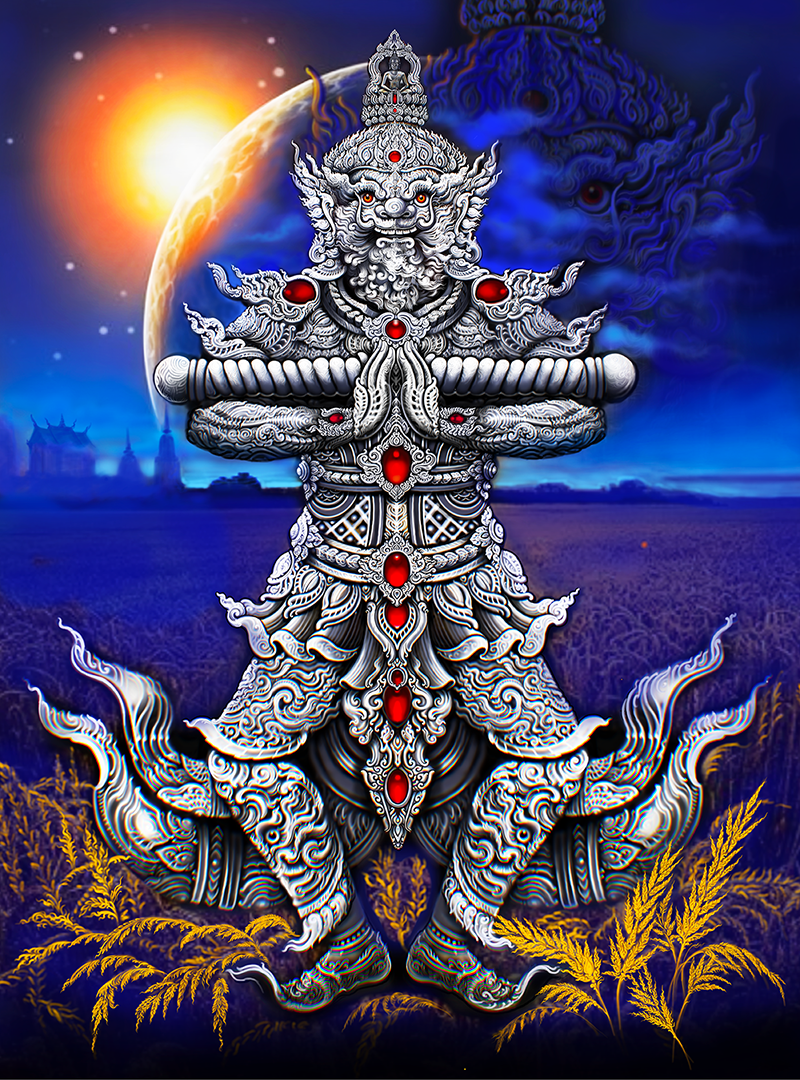 "Rai Phra Vate"
(Delivering the Sacred Mantra)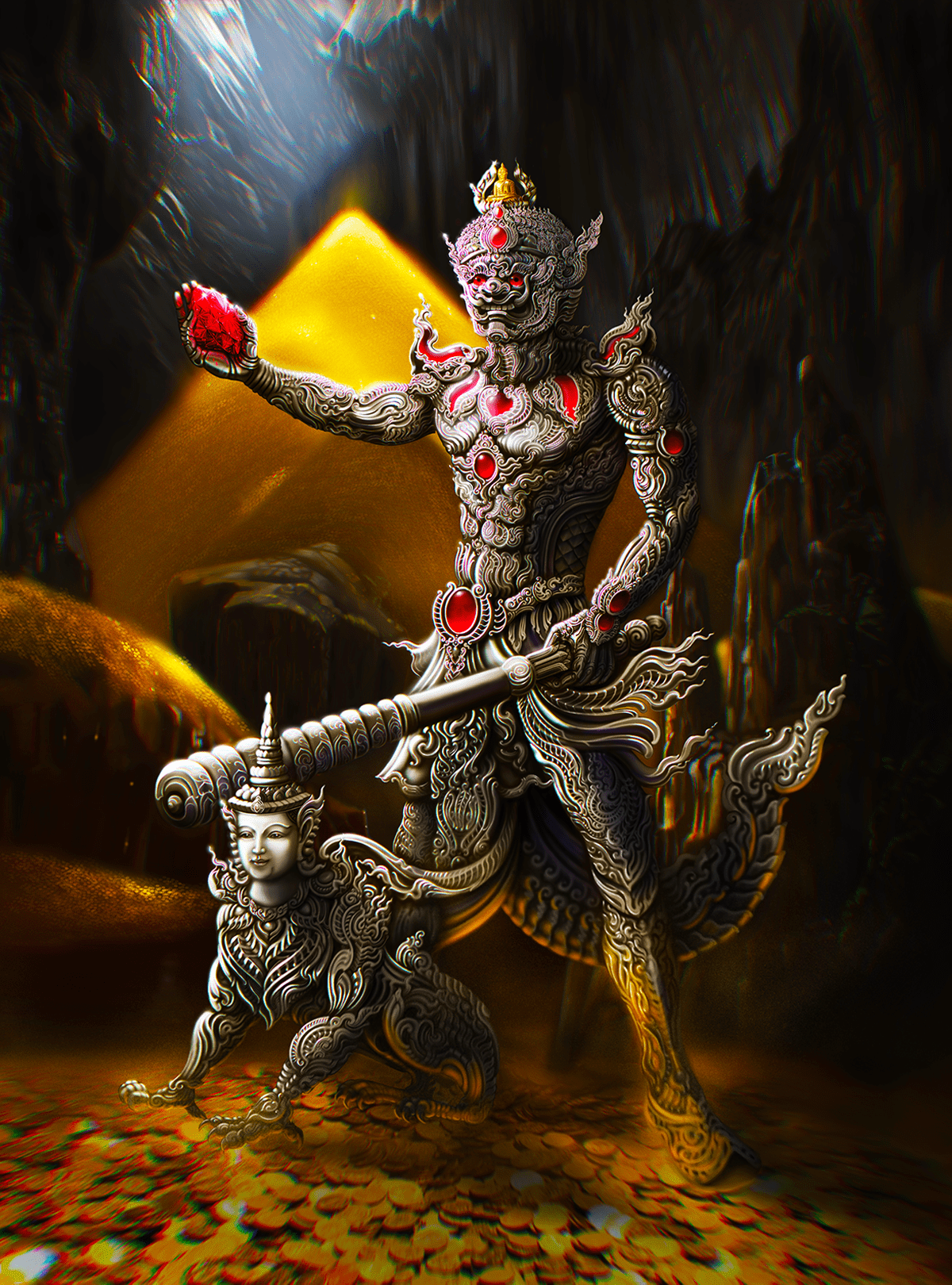 "Uadsha Vasu"
(Wealth and Prosperity Comes as Wished Upon )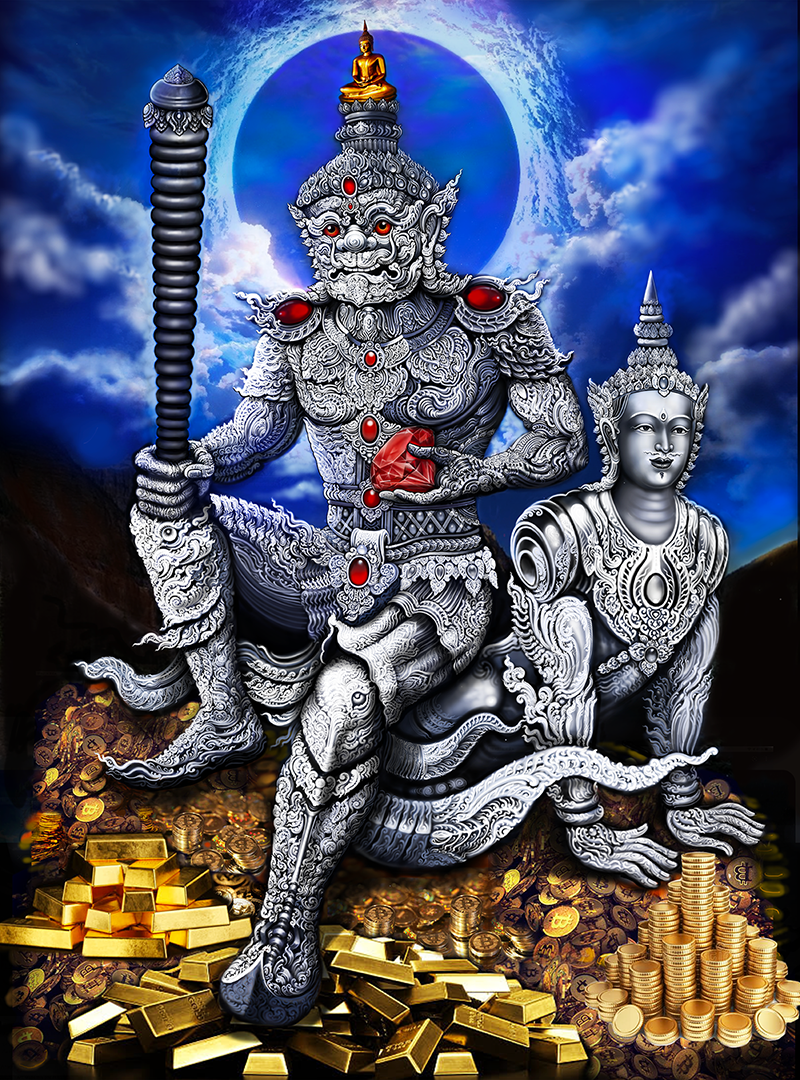 "Dha ne suan"
(God of Great Wealth, Presides Over Material Riches)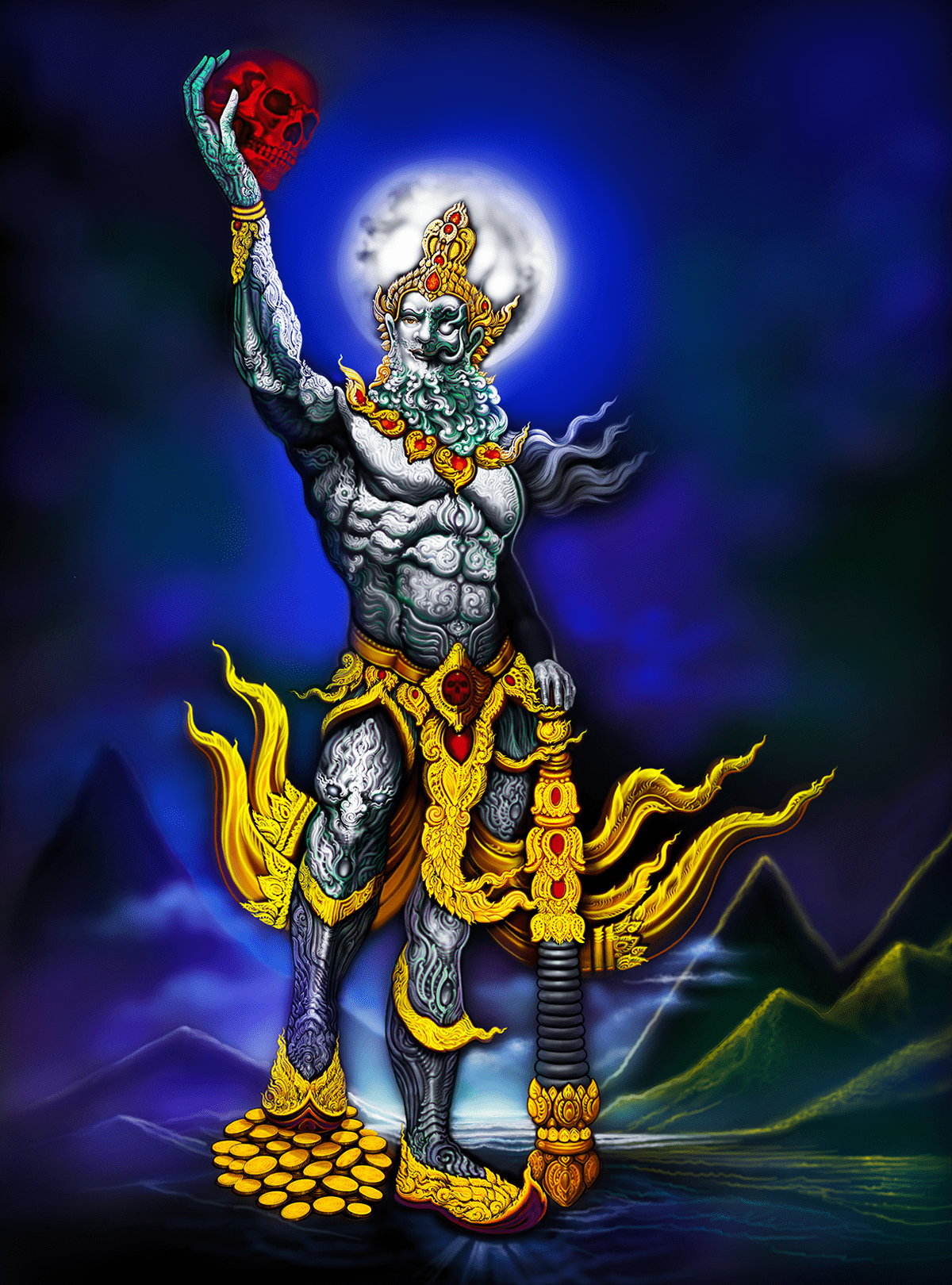 "Ongkarn Thao Kuveru"
(Prosperity by Order of the Giant God of Wealth)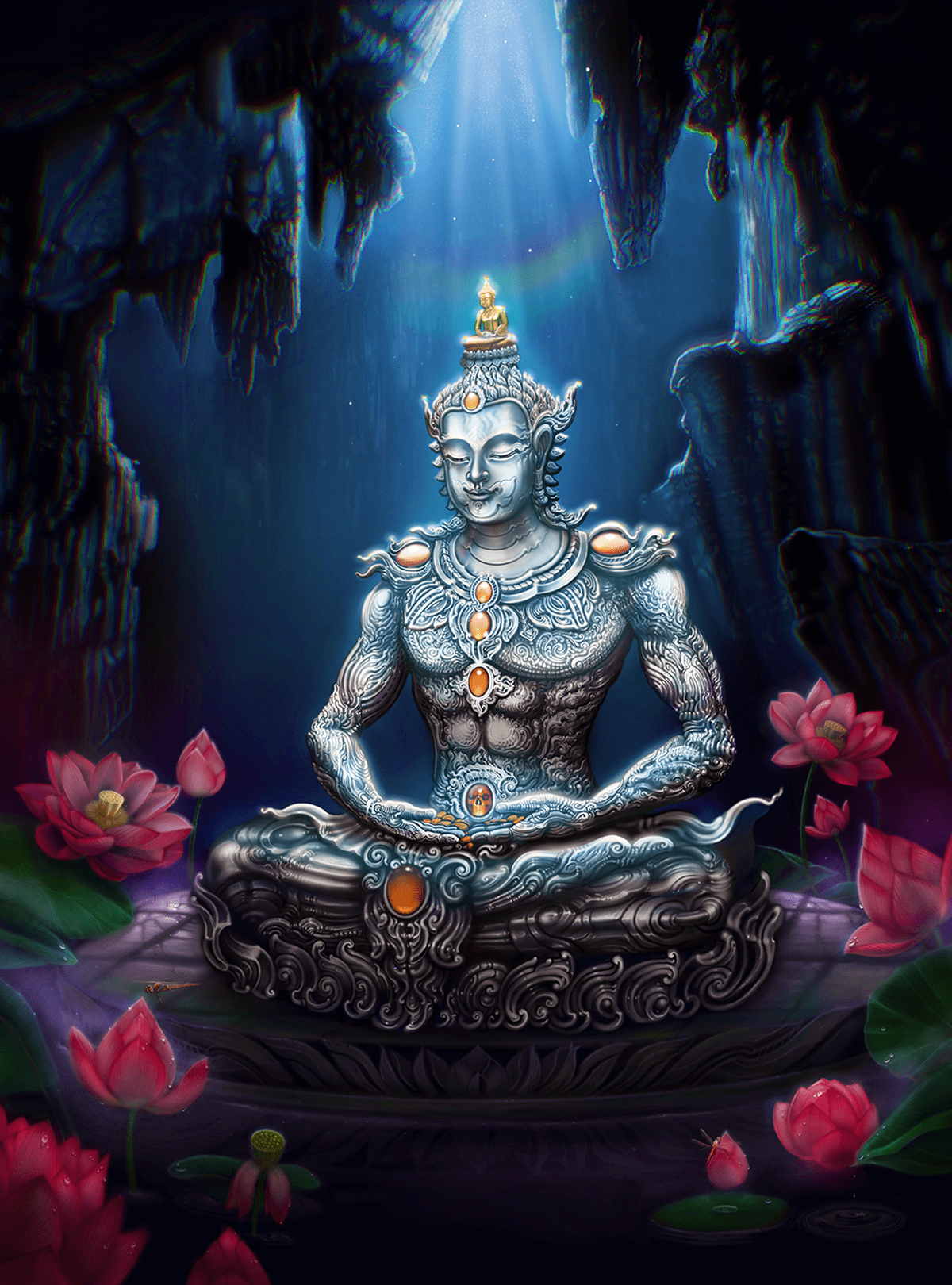 "Cha roen suk"
(Eternal Happiness Through Spiritual Liberation)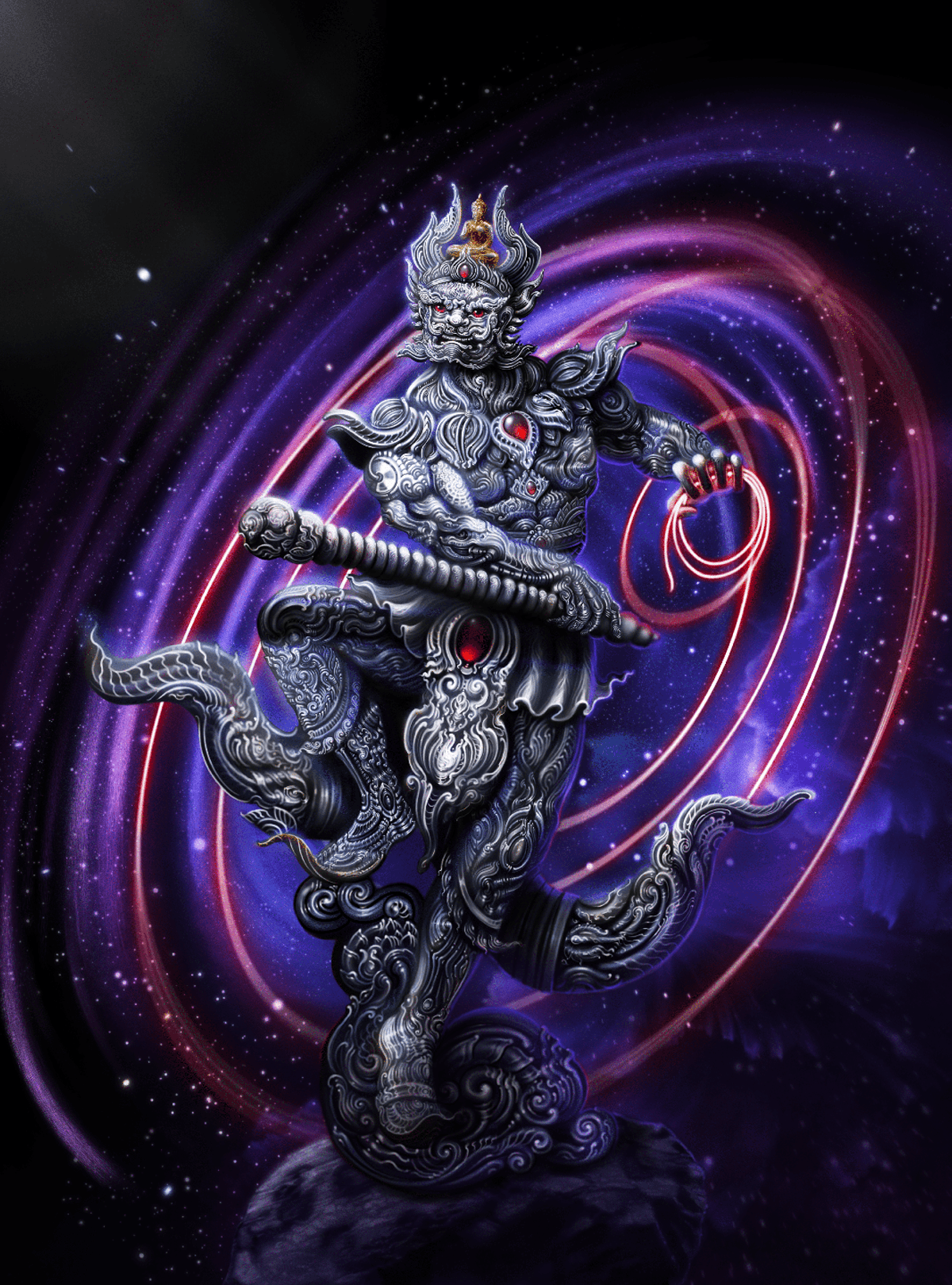 "Yaksa Rachu"
(In Battle Against All Unwanted or Evil)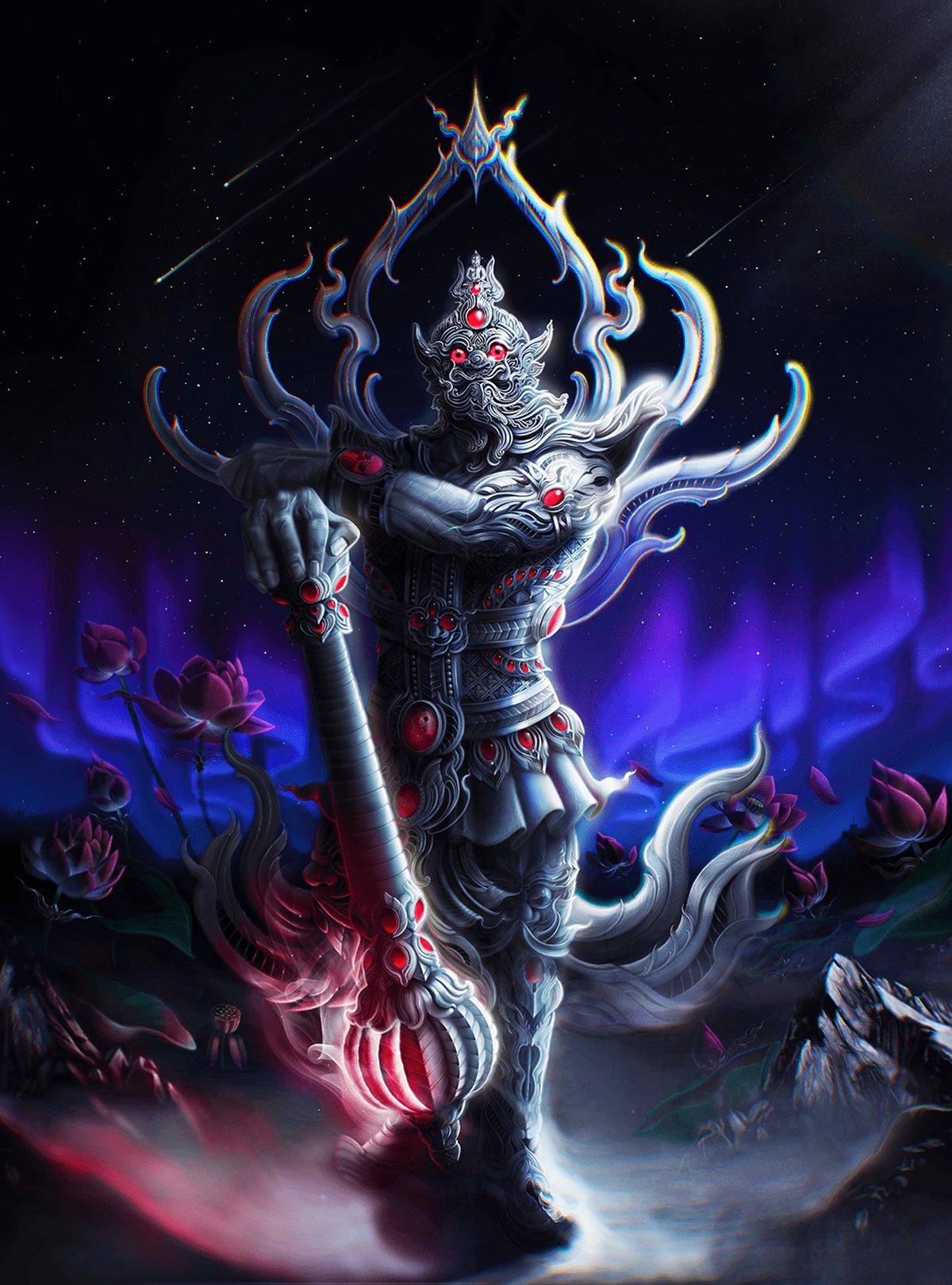 "Vessuvan shaya ratanakara"
(Auras of the Emanation of Lord Buddha)
Devhatasilpakom translates as art created in the images of heavenly gods and mystical deities, thus imbued with intangible supernatural powers based on the foundations of the Dhamma. Devhtasilpakom is destined to become a priceless element of Buddhist observance, a rare treasure signifying your family's devout heritage, and a cherished heirloom for generations to come.
" Devhatasilapkom Collection I - 7 Thao Wessuwan Gestures "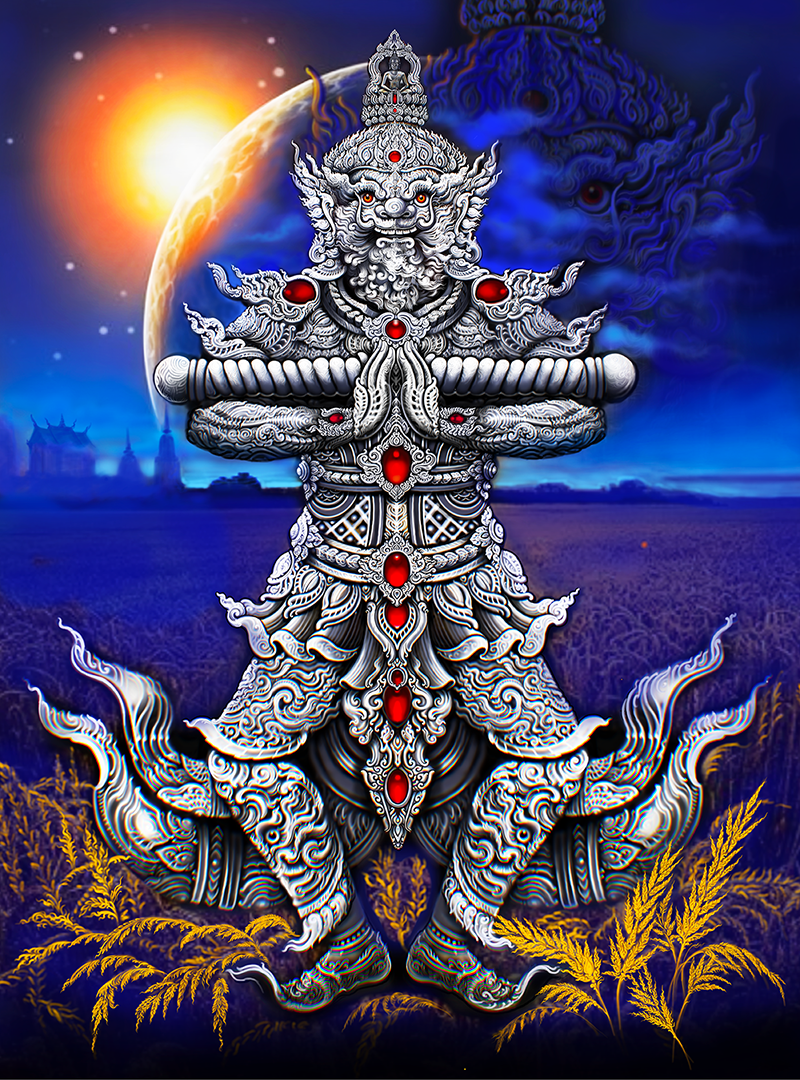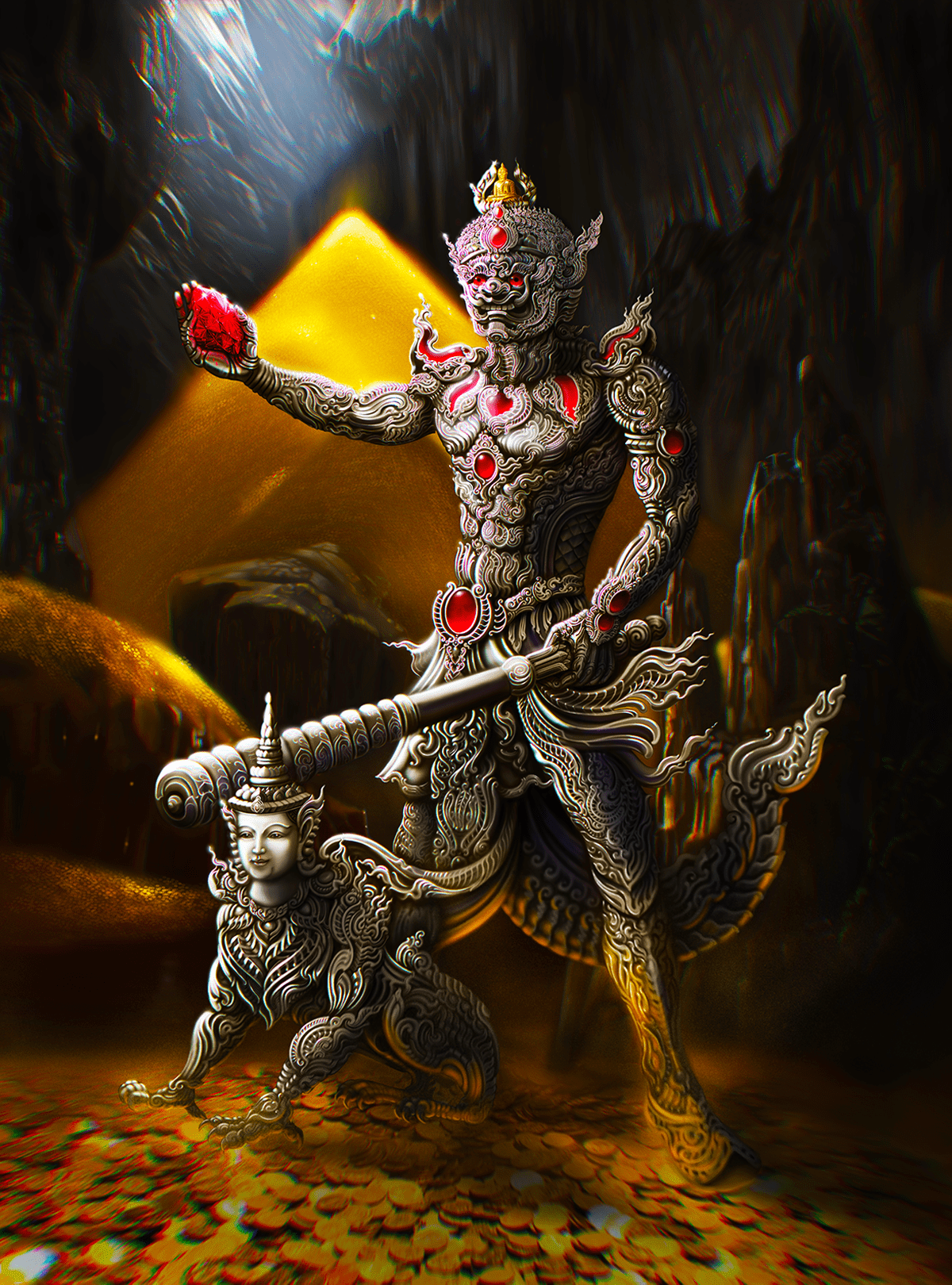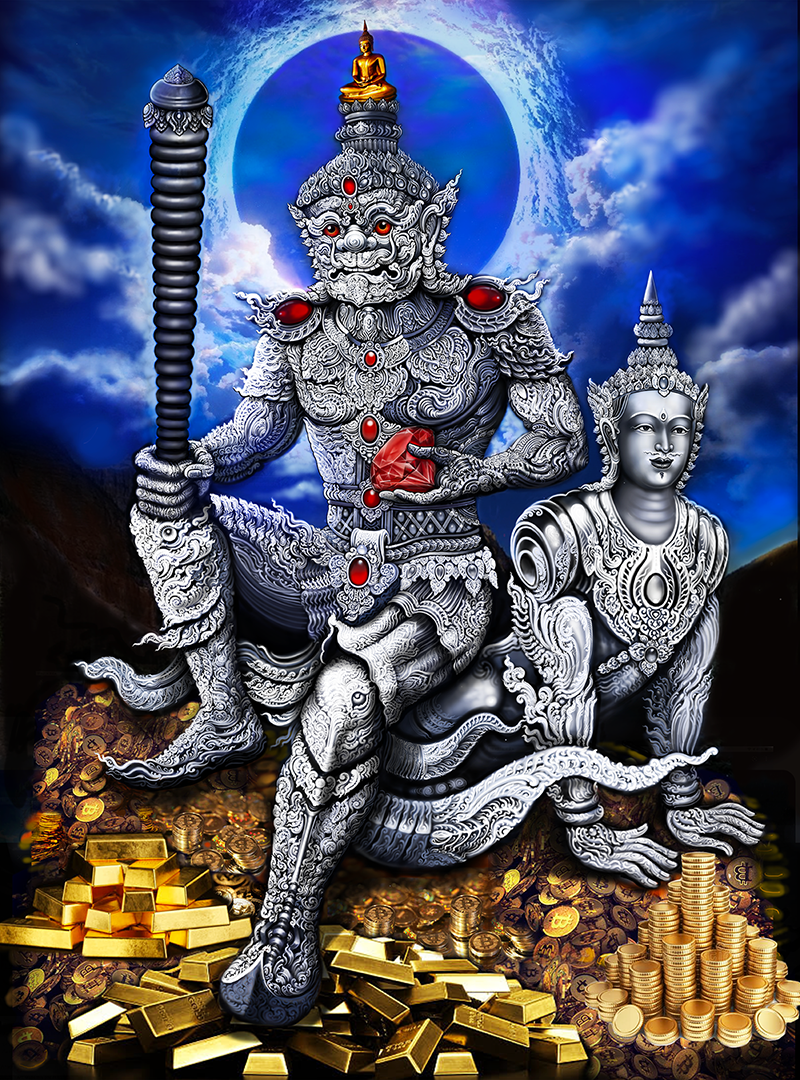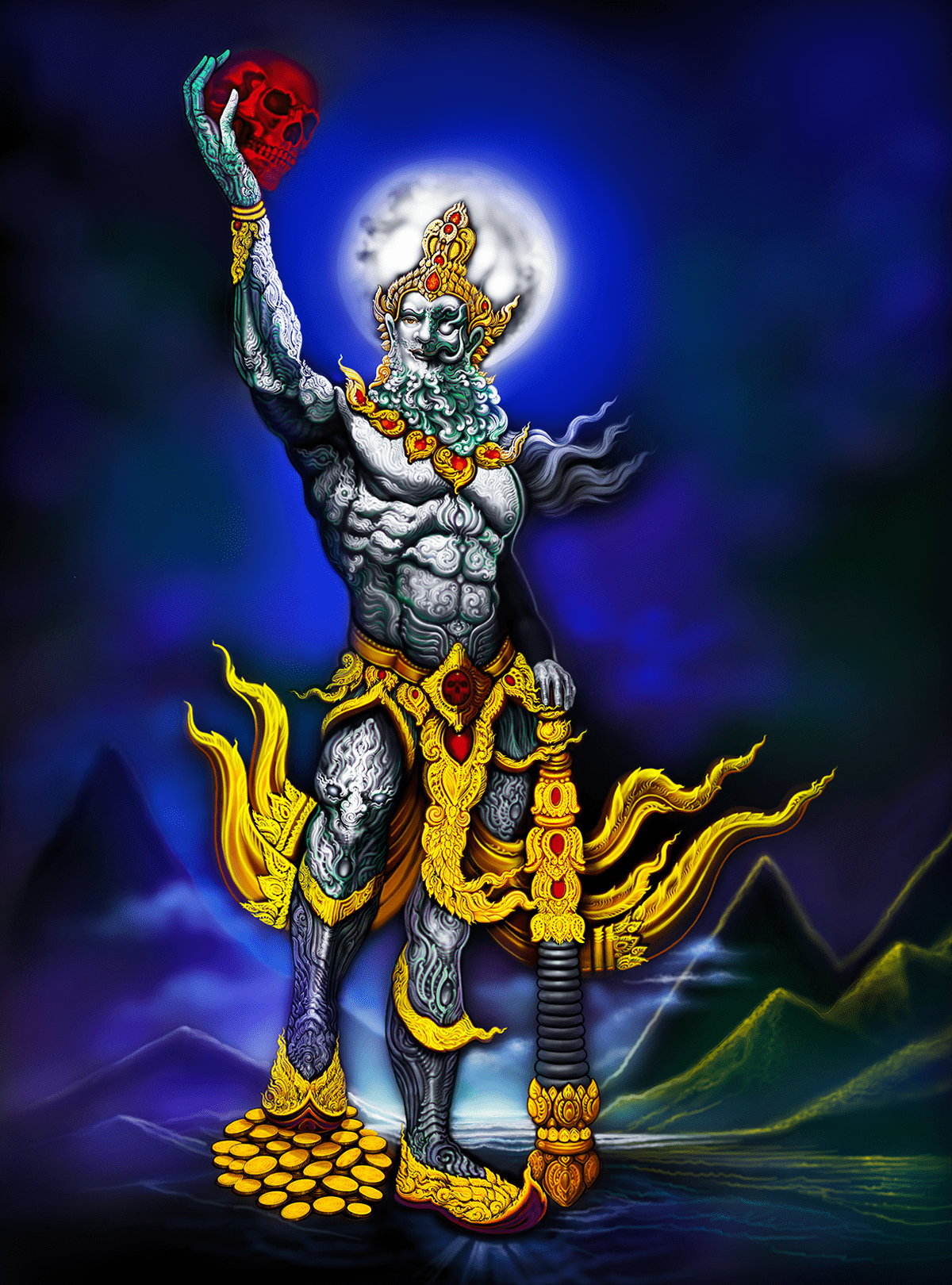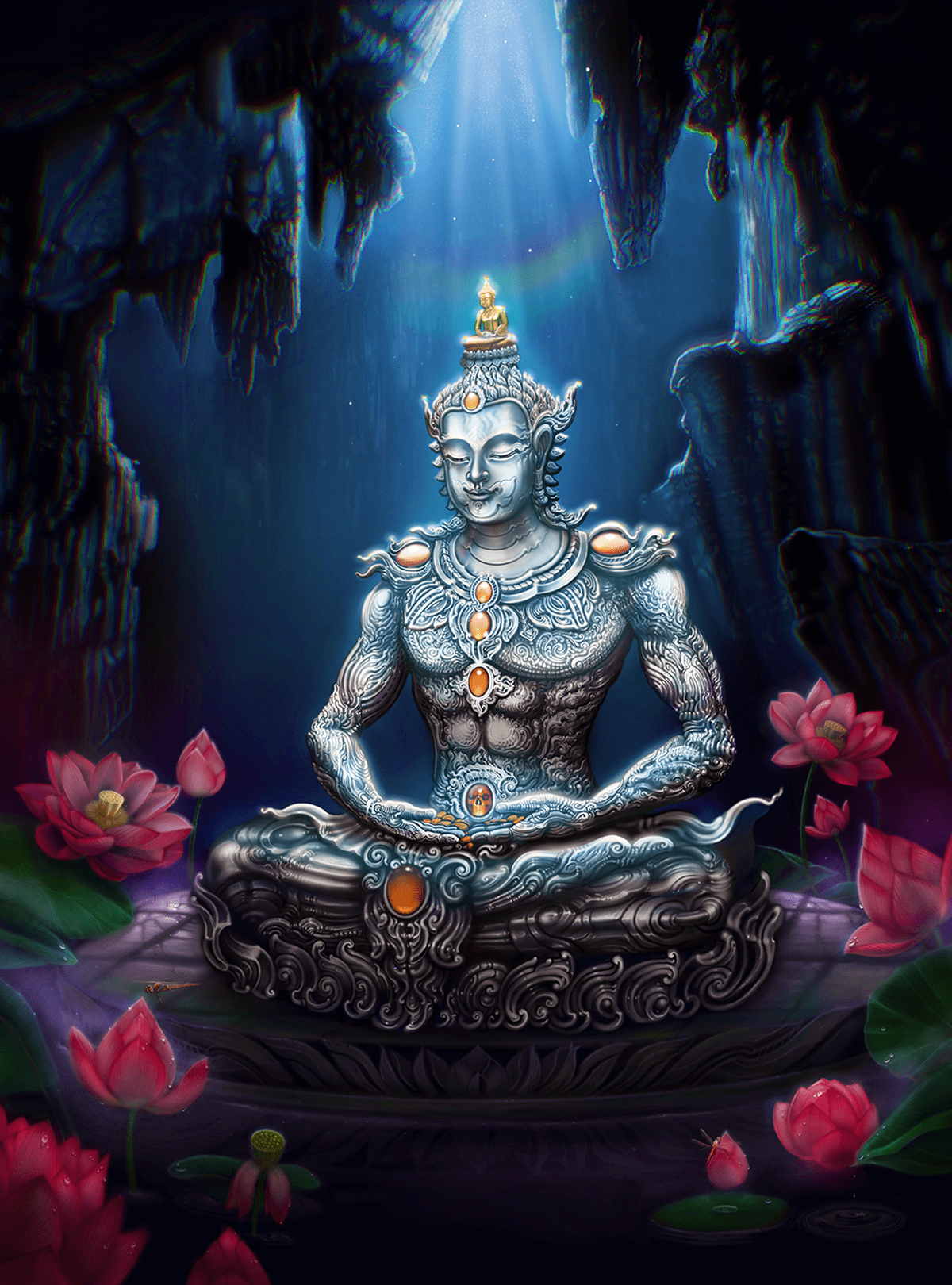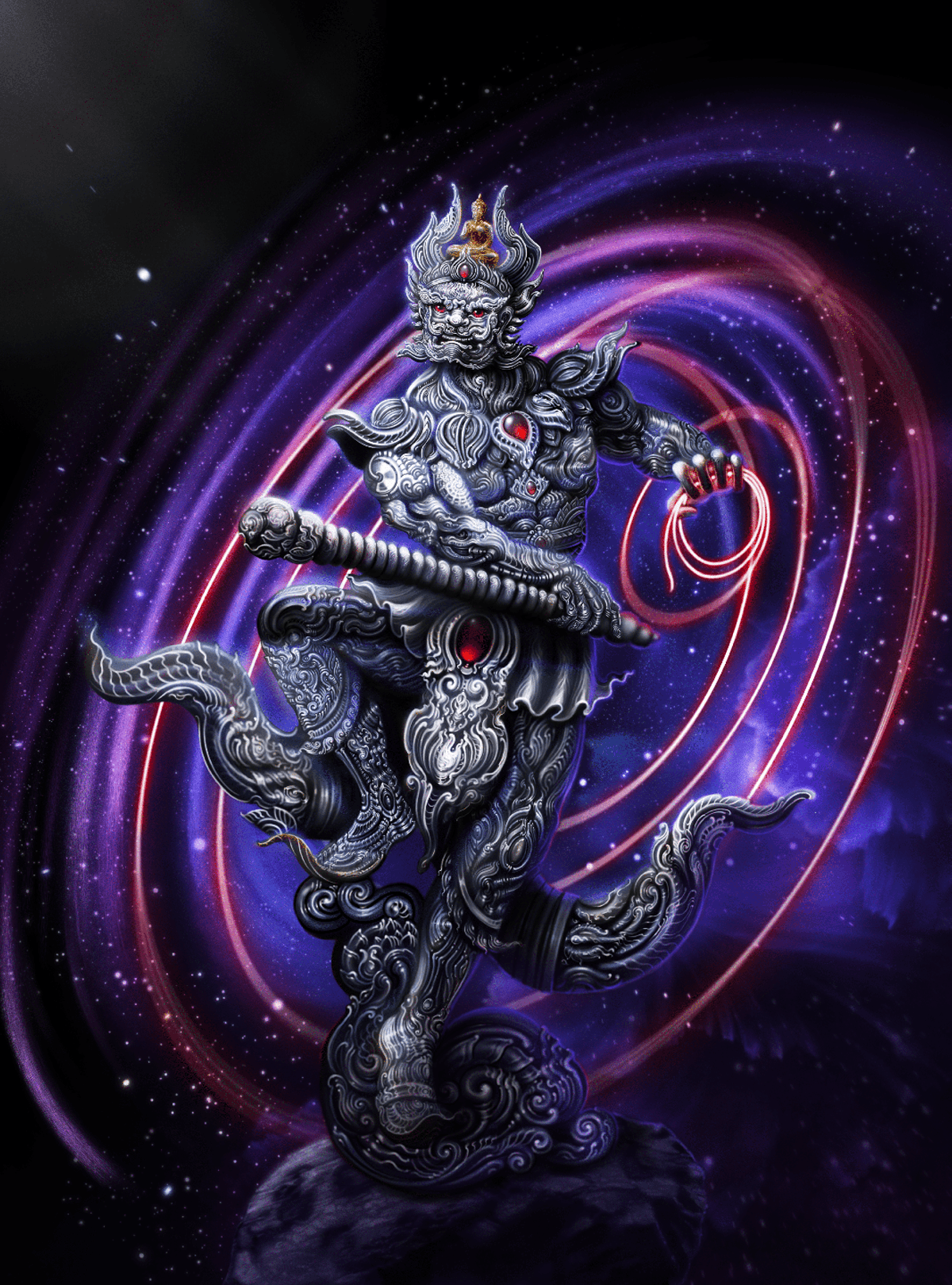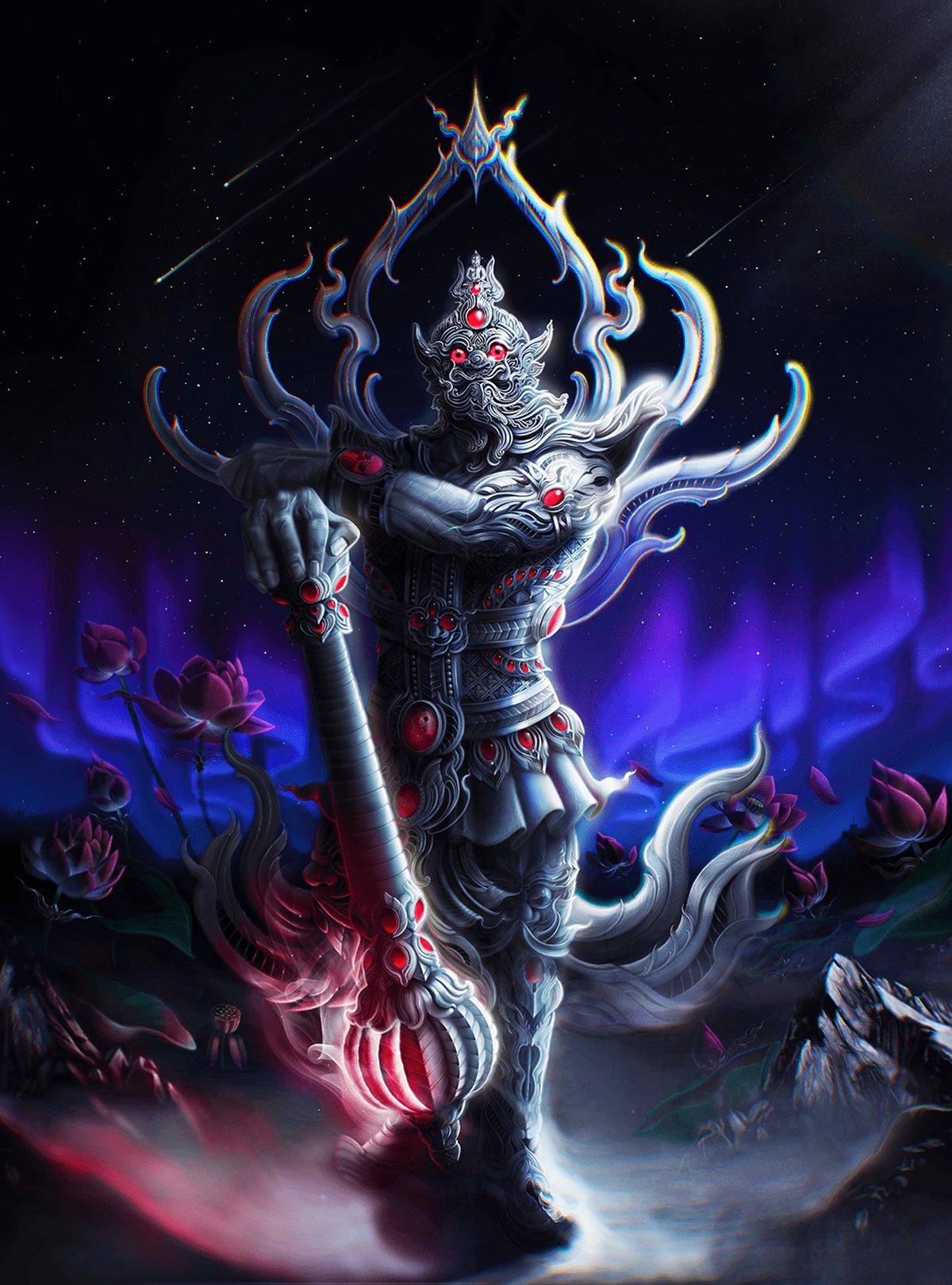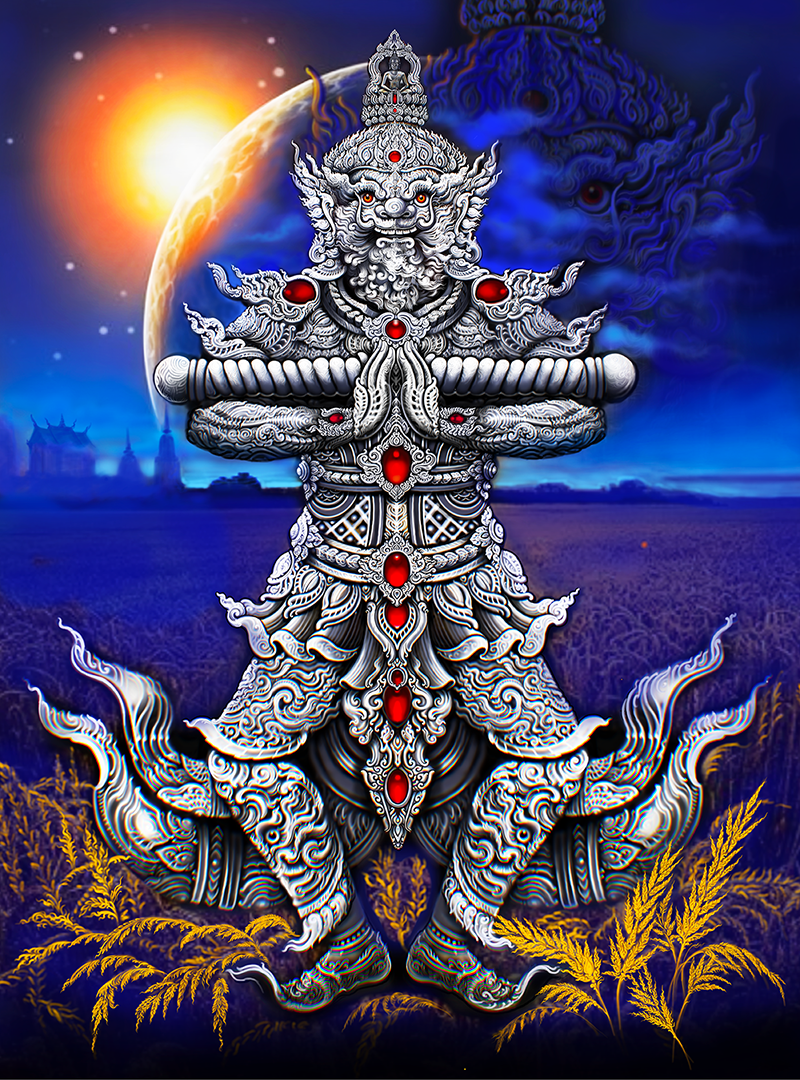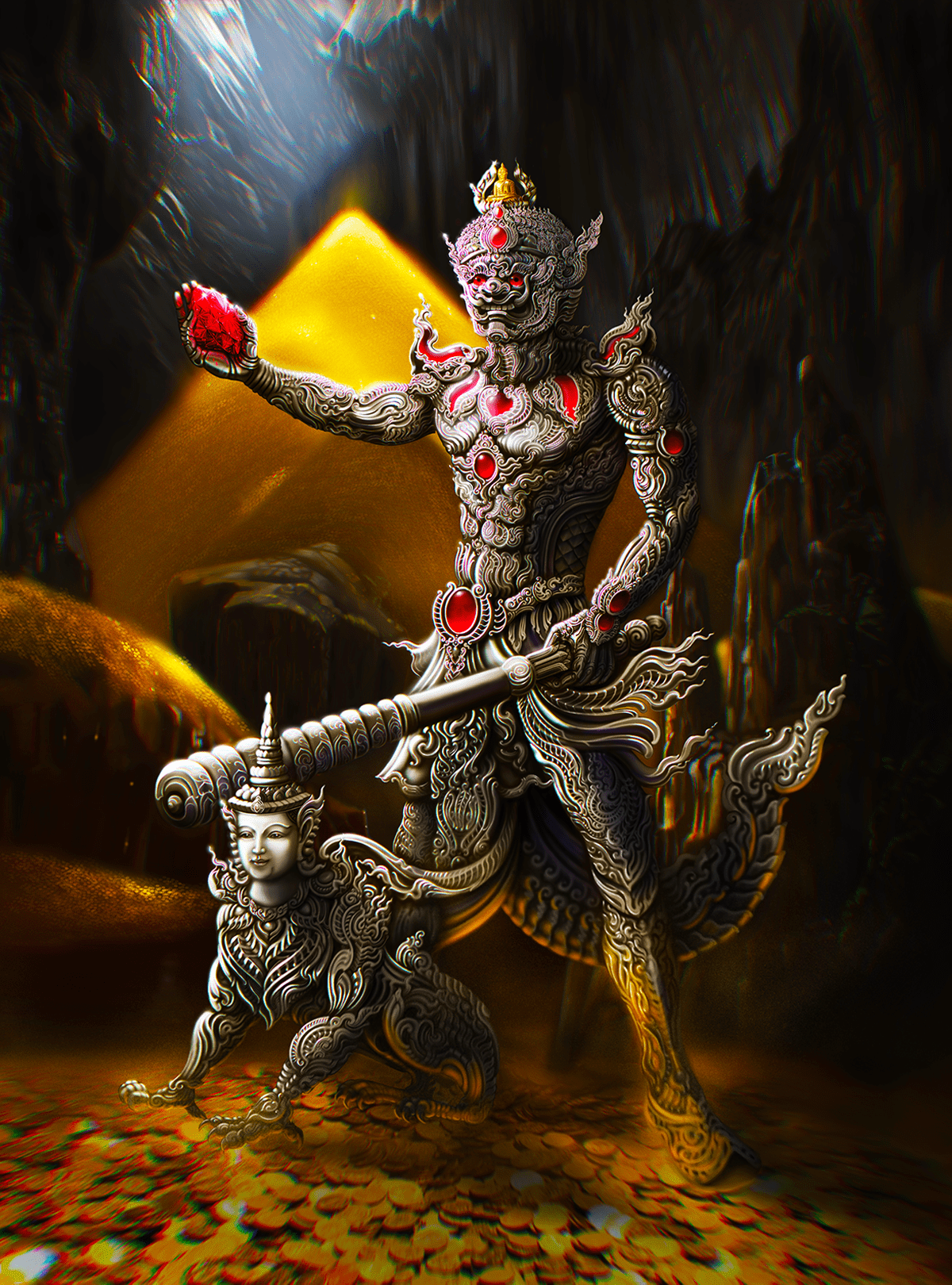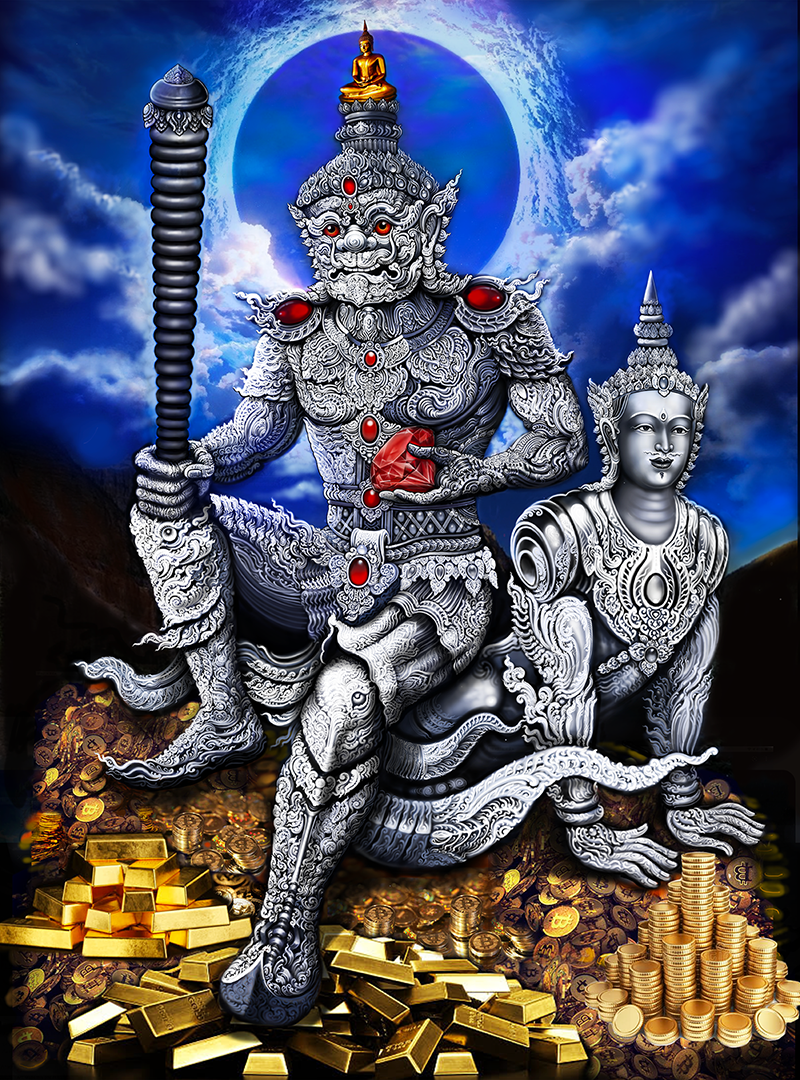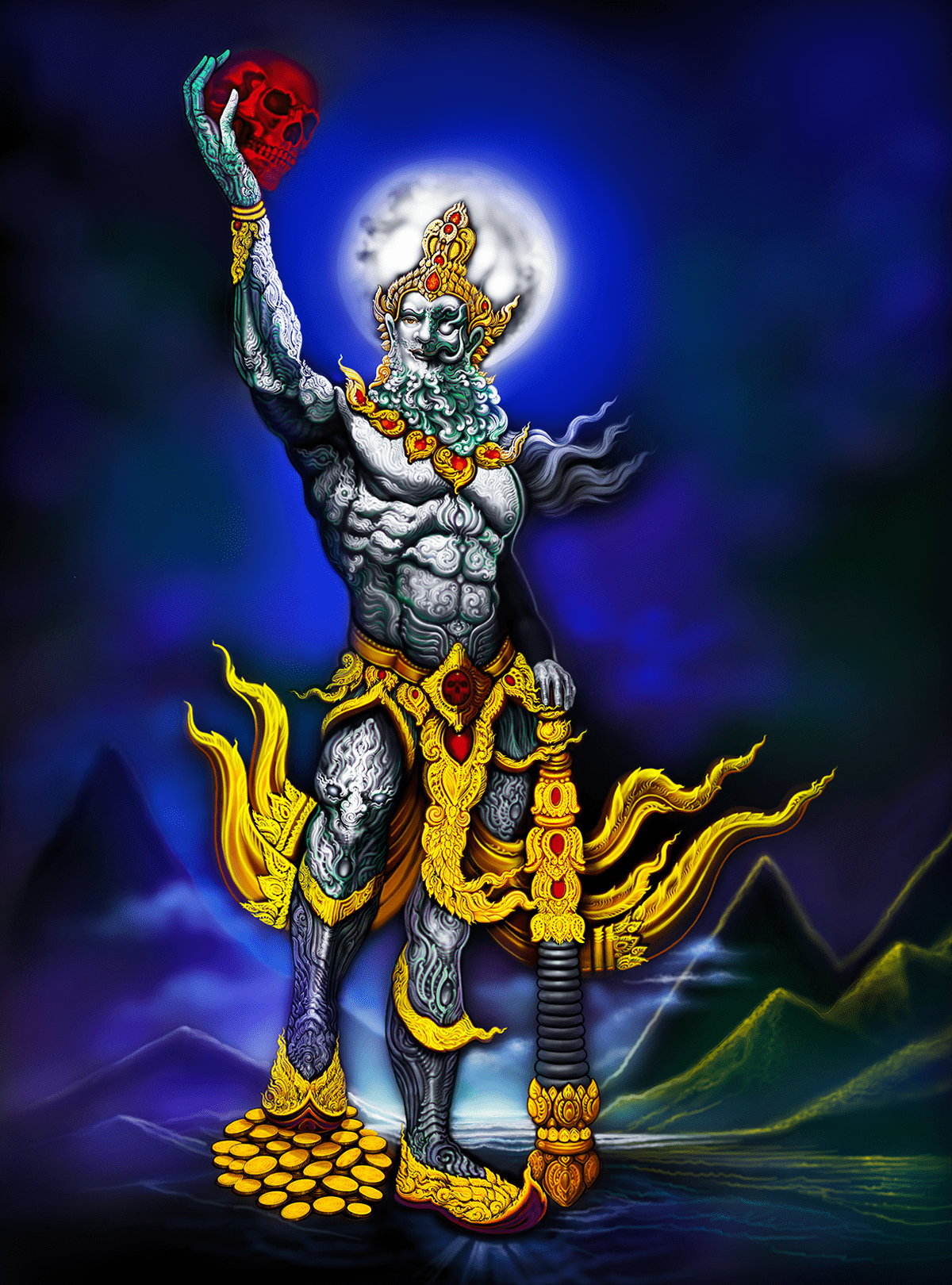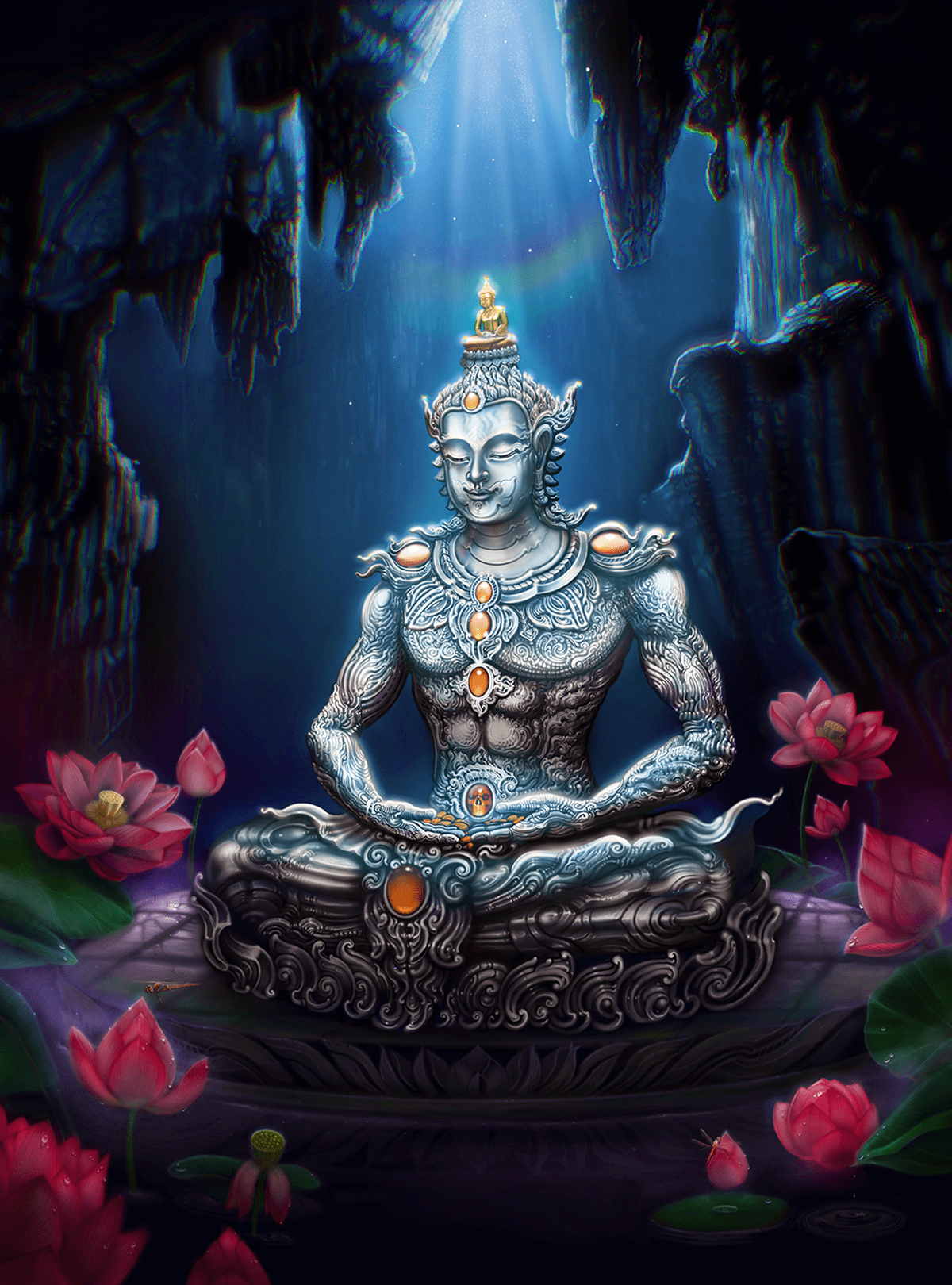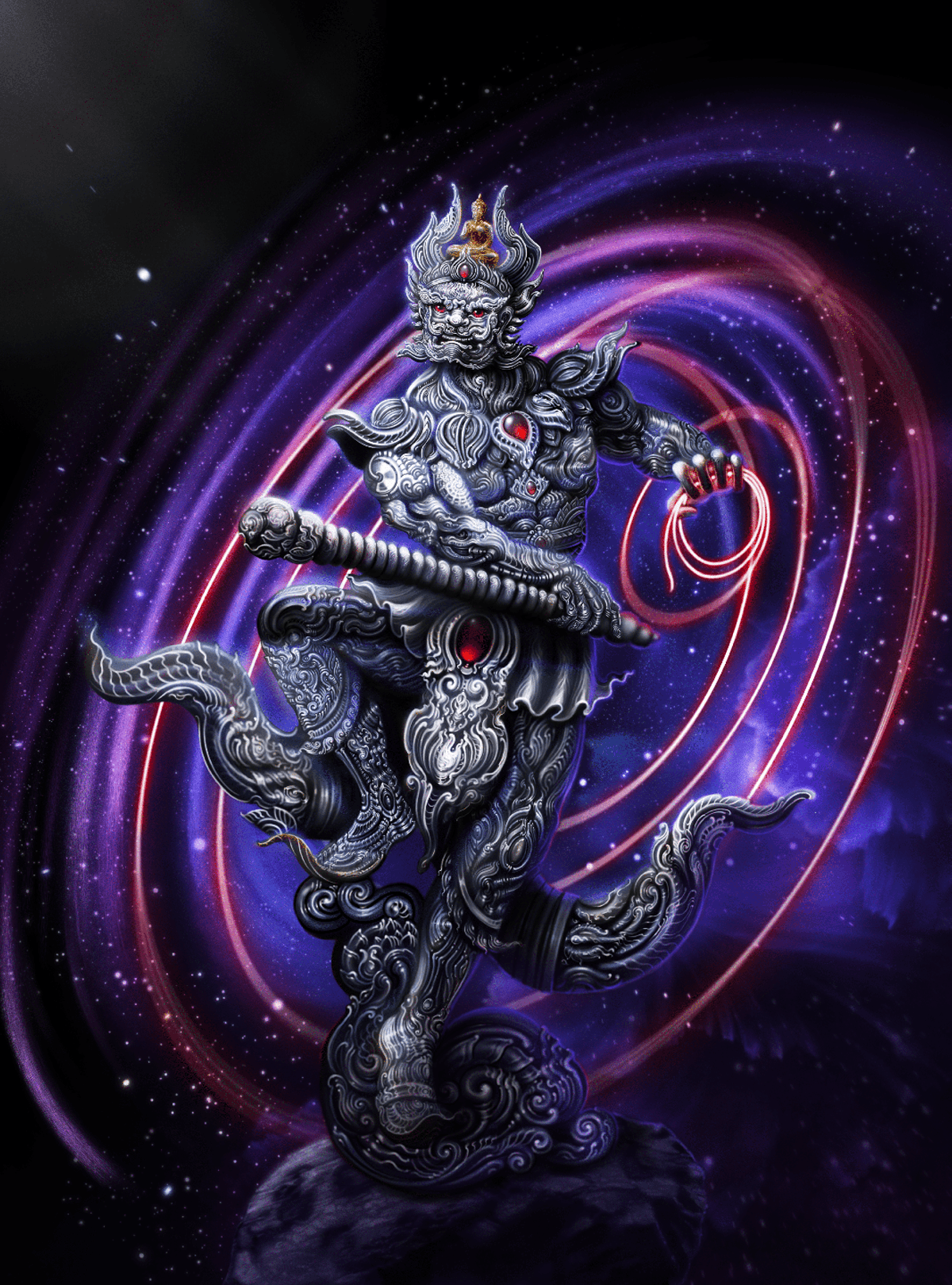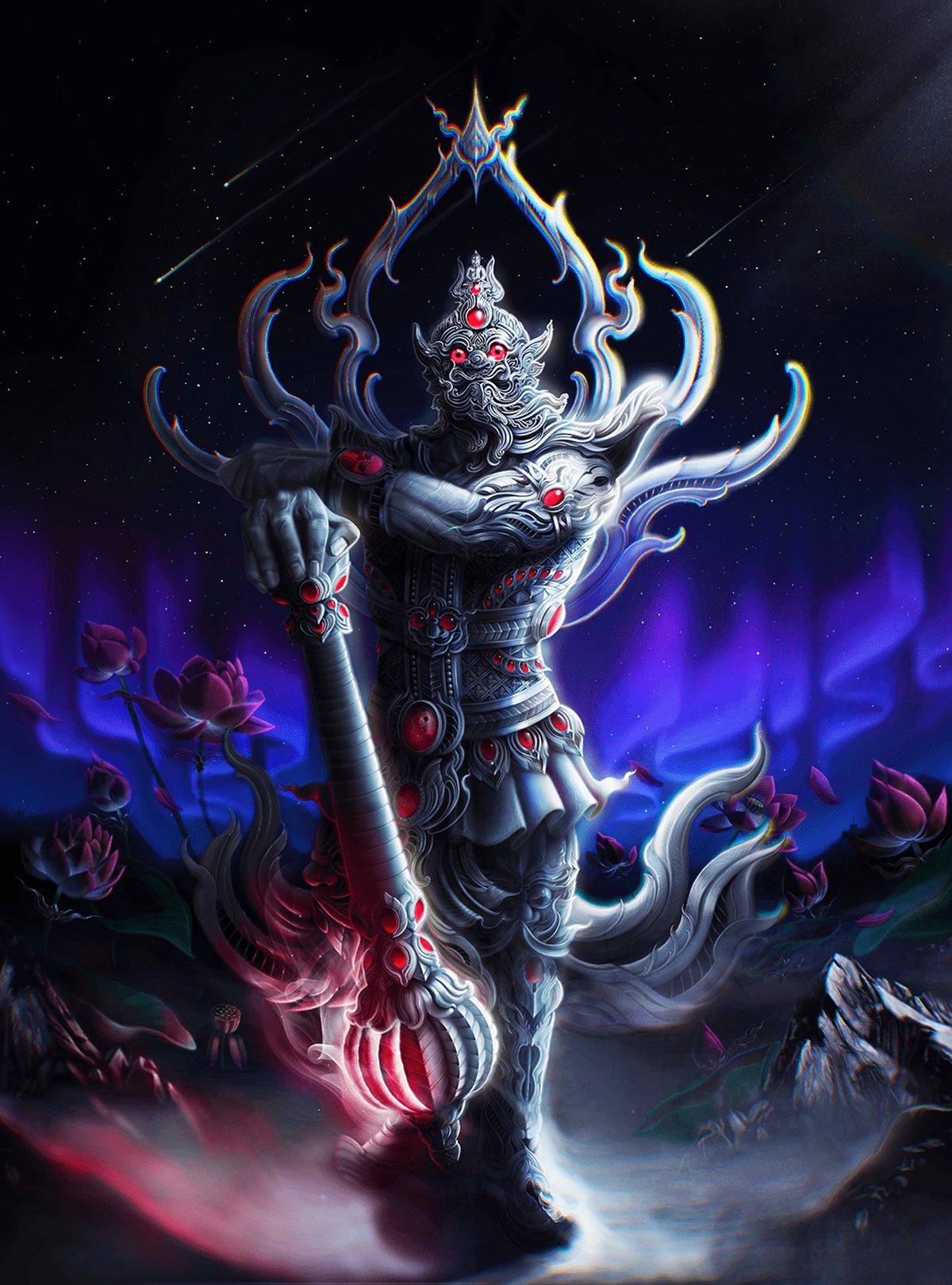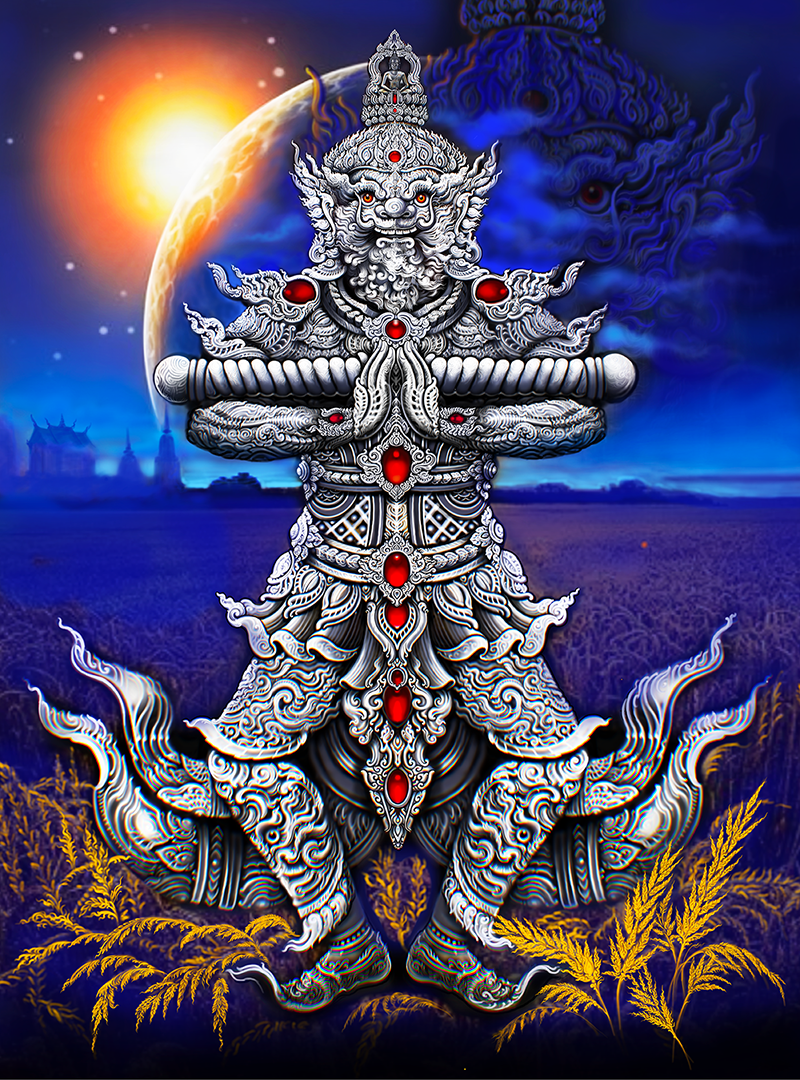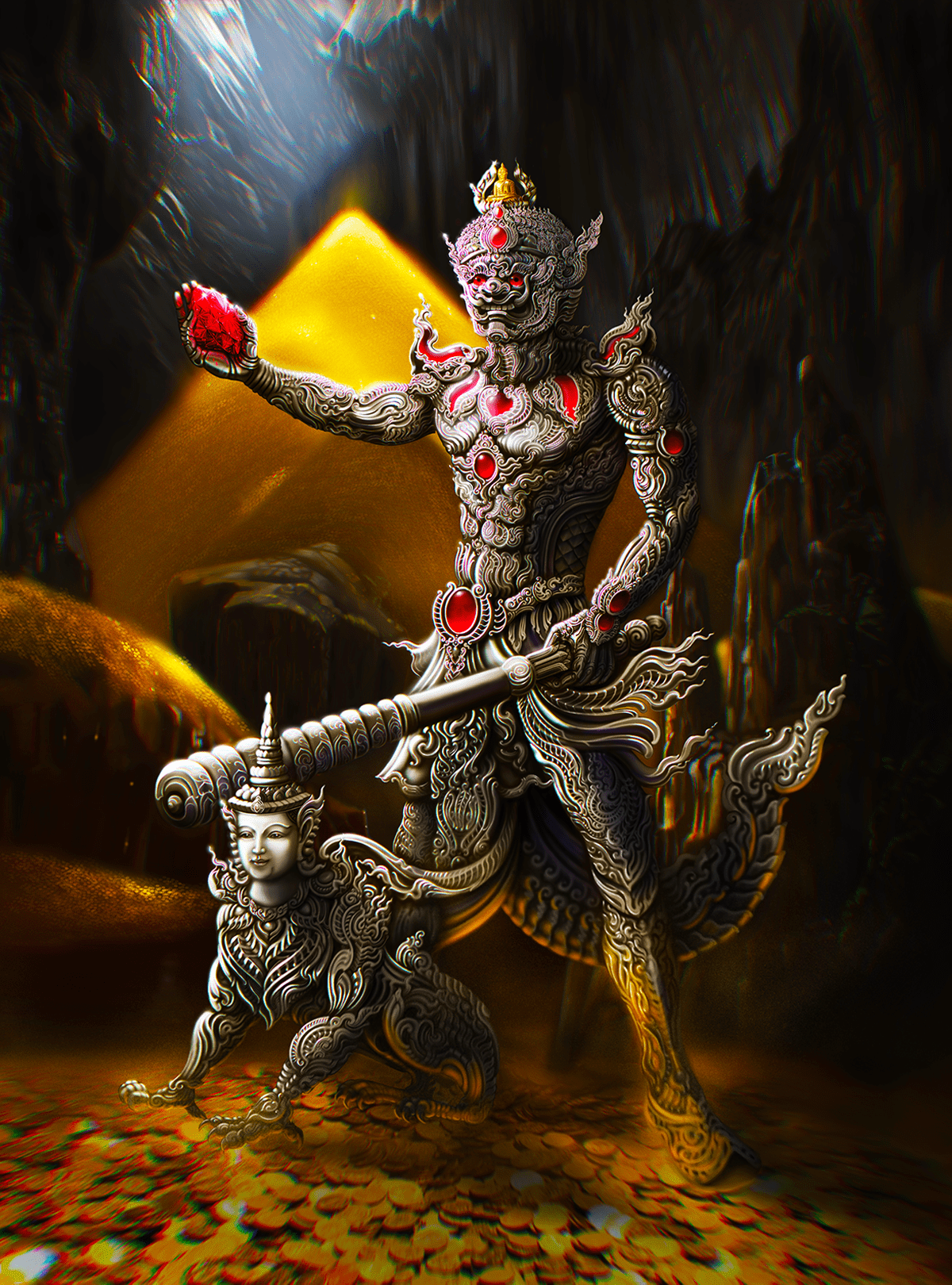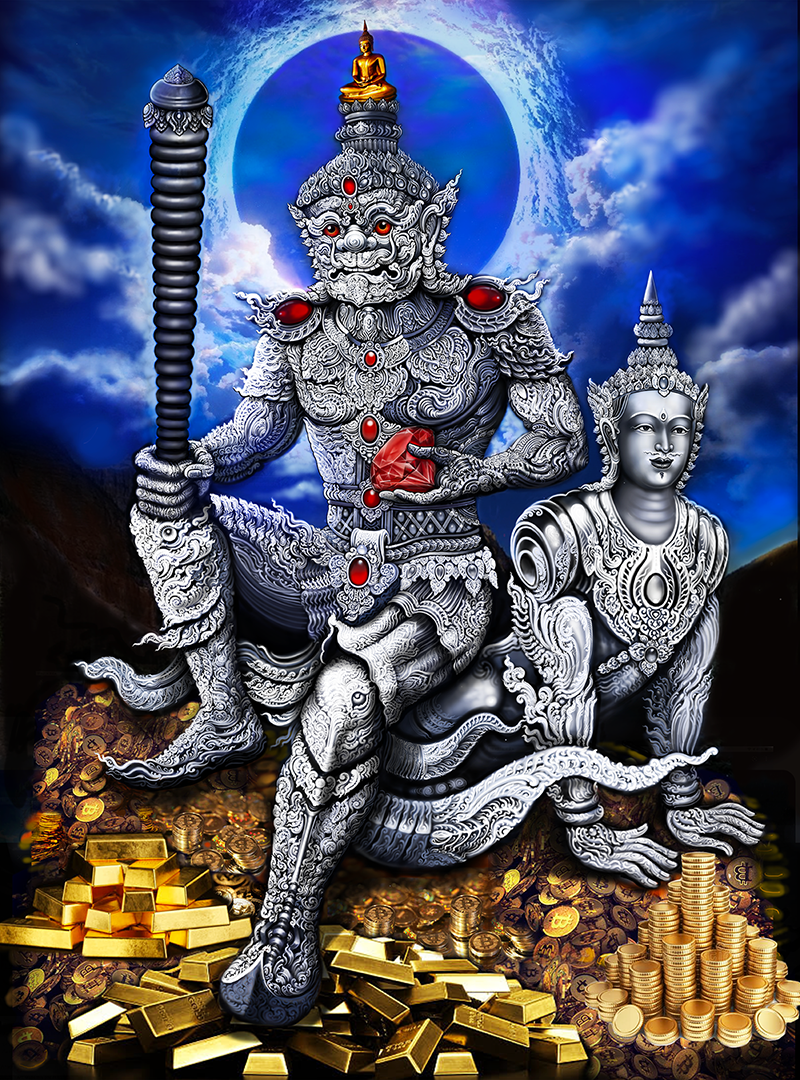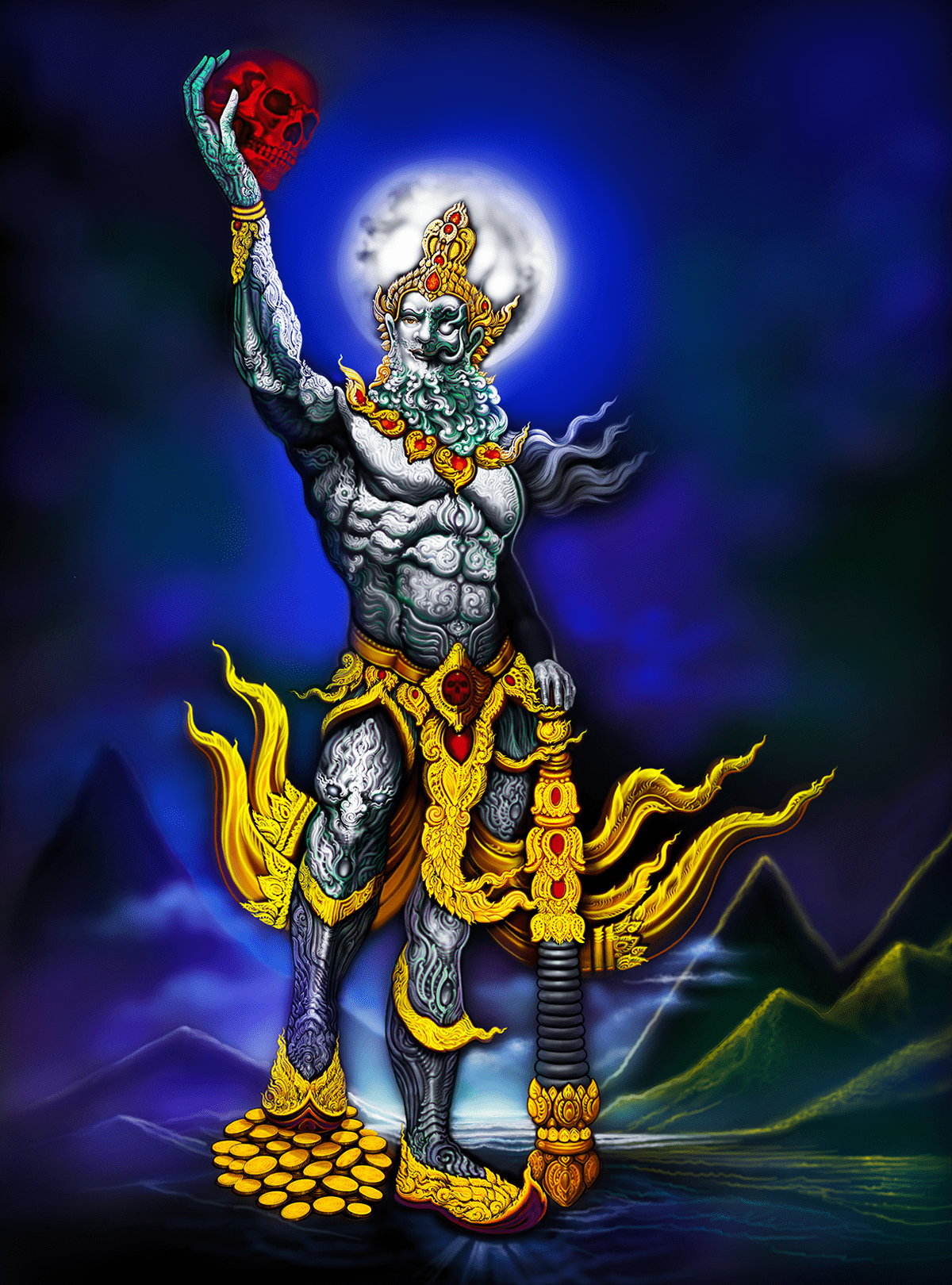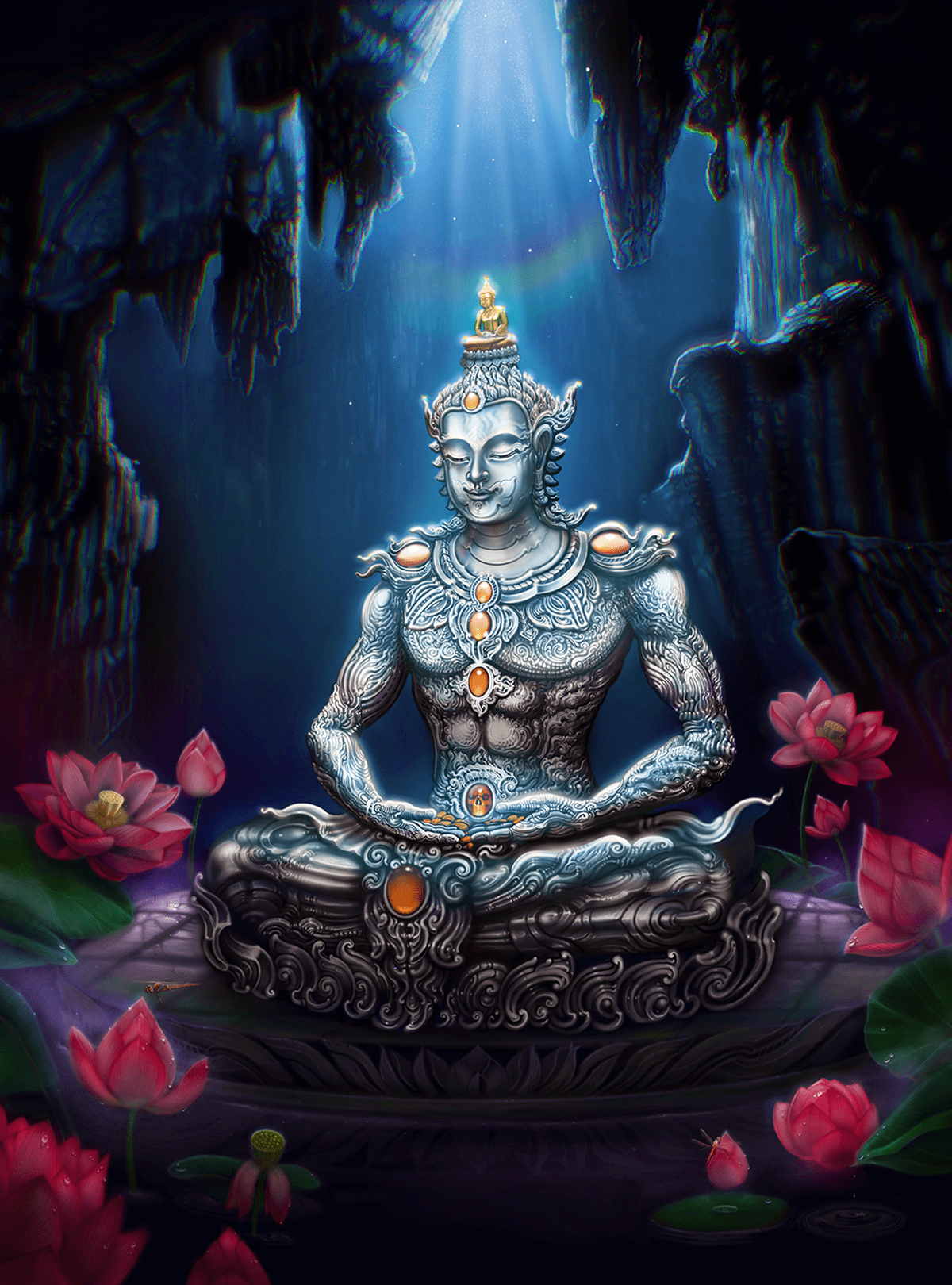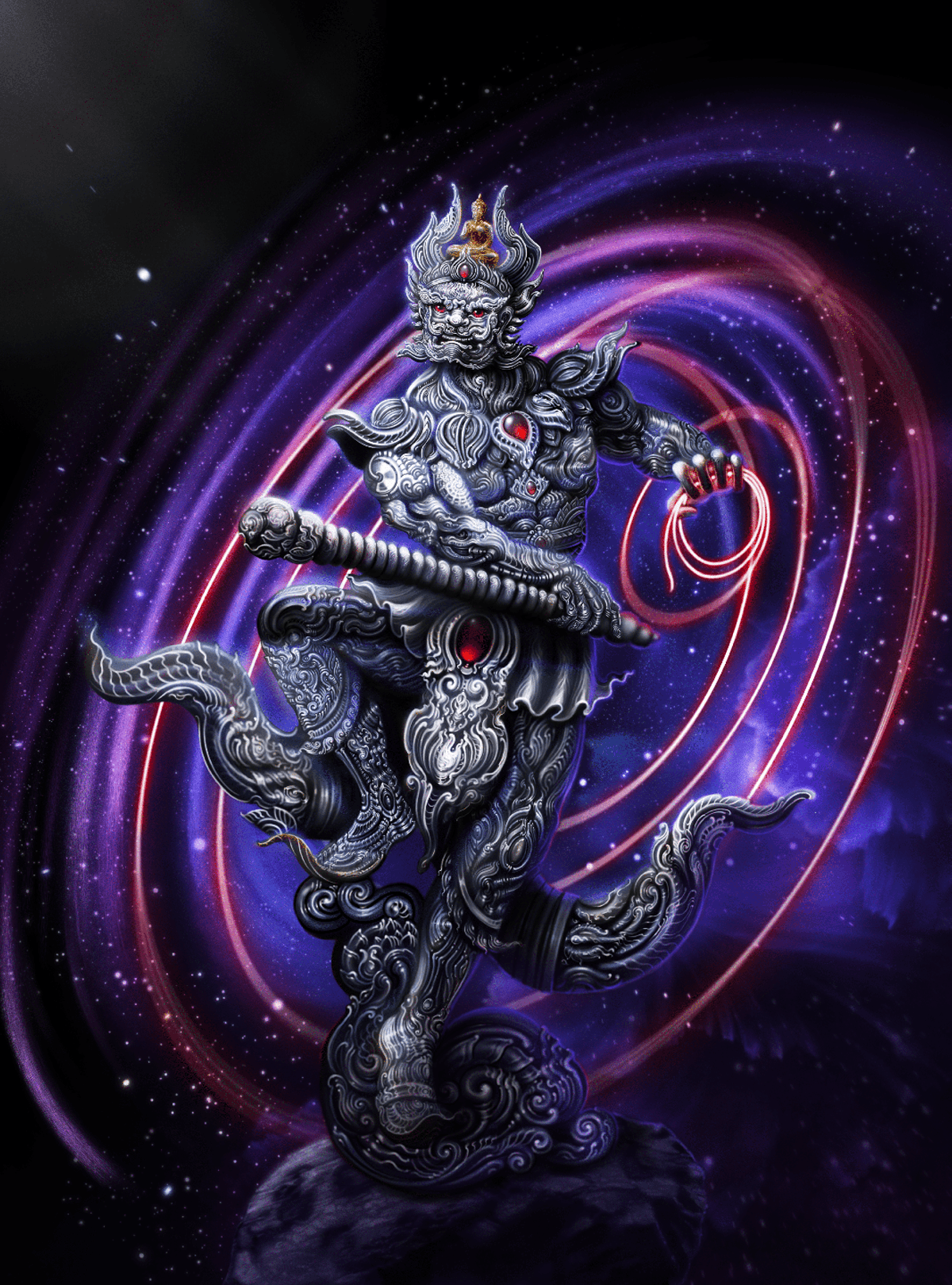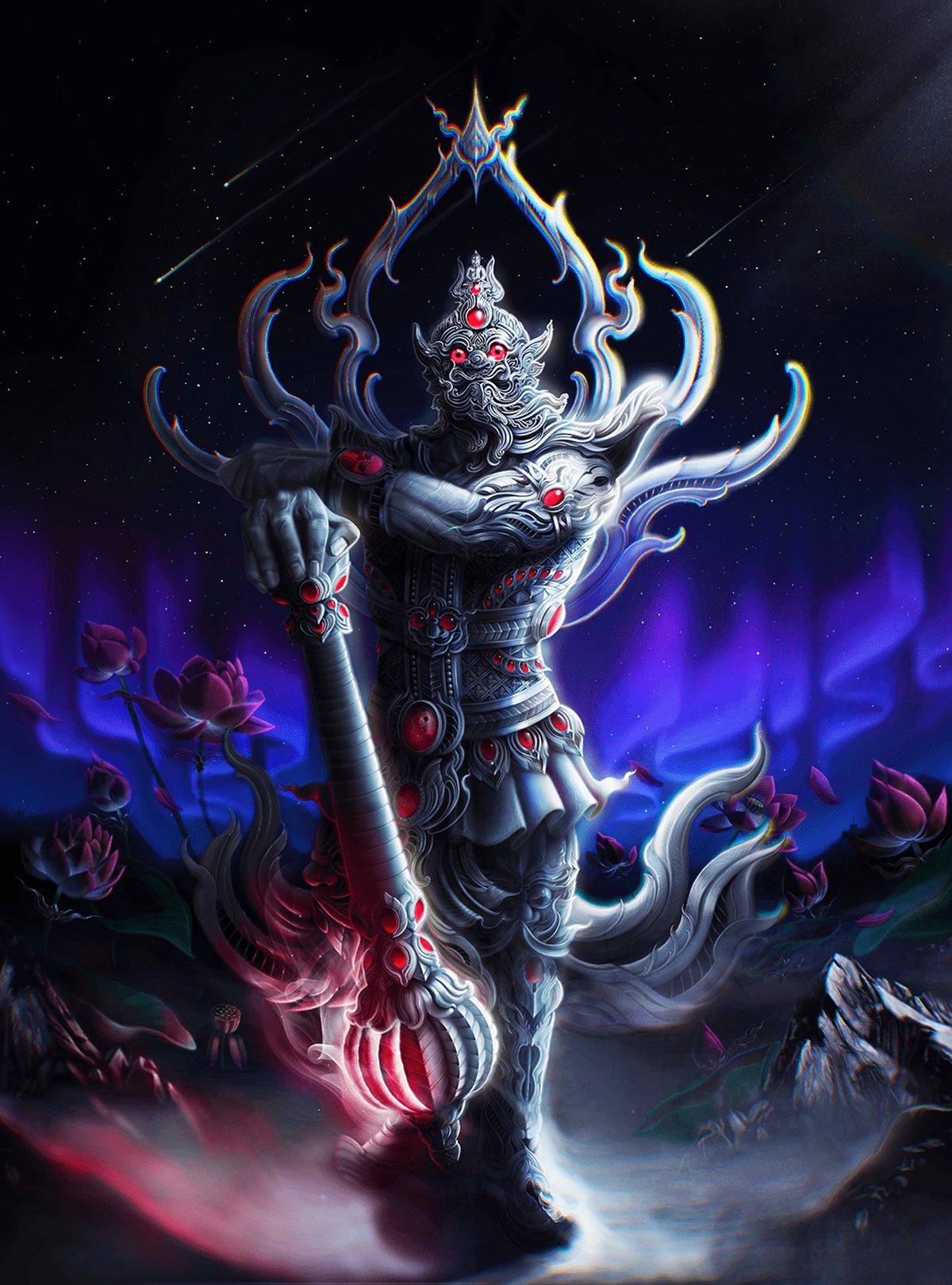 One Universal Mantra for All 7 Gestures
Owners of all 7 Thao Wessuwan gestures will find the concise mantra to be supremely effective:
"Sang vi tha pu ka ya pa"
Each of the 7 terms in this "Sang vi tha pu ka ya pa" mantra expresses the power of one of "The Seven Abhidhamma Pitaka Scriptures" (Basket of Higher Doctrine). Each term herewith was derived by distilling the essence of each of the 7 scriptures, being :
"Sang" from "Dhammasankhani" - First Scripture
"vi" from "Vibhang thatukatha" – Second Scripture
"tha" from "Thatukatha" – Third Scripture
"pu" from "Pukkala banyat" – Fourth Scripture
"ka" from Kathavatthu – Fifth Scripture
"ya" from "Yamaga" – Sixth Scripture
"Pat" from "Pattatharn" – Seventh Scripture
"May all the mystic supernatural powers of the 7 Scriptures descend from the vaulted heavenly sphere and reside within each and every Thao Wessuwan gesture, thus bringing to their owners and creators the strength to attain their hopes and dreams for earthly prosperity, and the serenity to reach their aspirations for eternal spiritual fulfillment.